SWIETOSZOW (VG) With simulators, a 55 ton tank and long days, the Norwegian army hopes to train the Ukrainians to take back their own land.
Steel beasts painted green lined the soft sand.
In the distance a target appears. The barrel rotates a few degrees to the right. Then the grenade was fired.
Fierce fireballs filled the sky. Heat and pressure waves struck back.
This time it's just practice. But in a few weeks it will become very serious for the Ukrainian soldiers who are assisted by the Norwegian army to train.
– I think we can protect our country and our families twice as effectively. It's a good experience, Ukrainian soldier Dmytro told VG.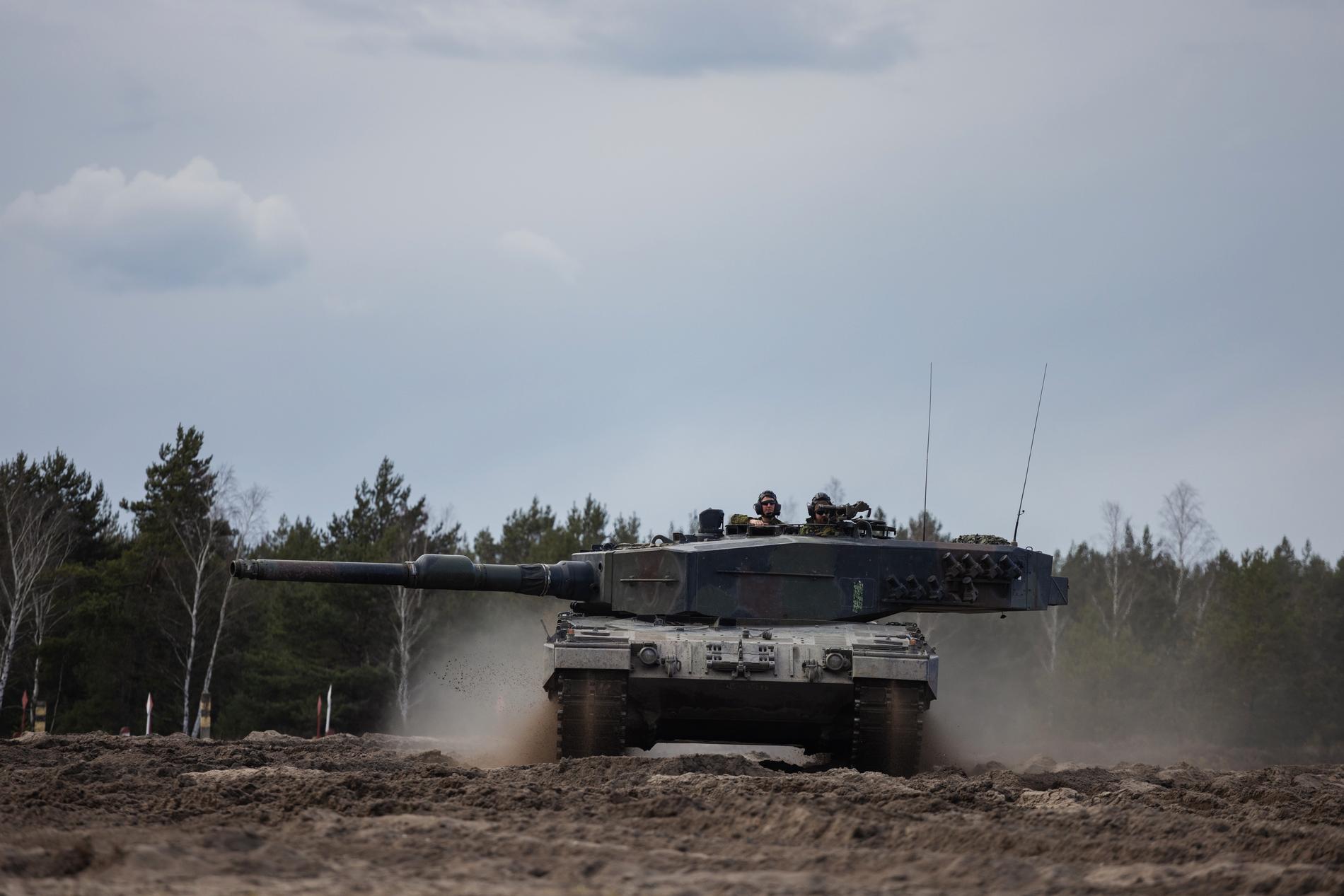 Dmitro and other Ukrainian soldiers were trained by Polish and Canadian soldiers, as well as about 30 Norwegian soldiers.
It was at the start of the year that Ukraine finally got what it had been pushing for for months: a sophisticated, modern Western tank – a much more modern fighting vehicle than the tanks Ukraine had, most of which were from the Soviet era.
The German-made Leopard tanks Ukraine is now starting to receive from NATO countries have more firepower, more digital aids such as heat-seeking cameras, advanced optics, fast and heavily armored.
The training took place at a military base in western Poland, near the border with Germany.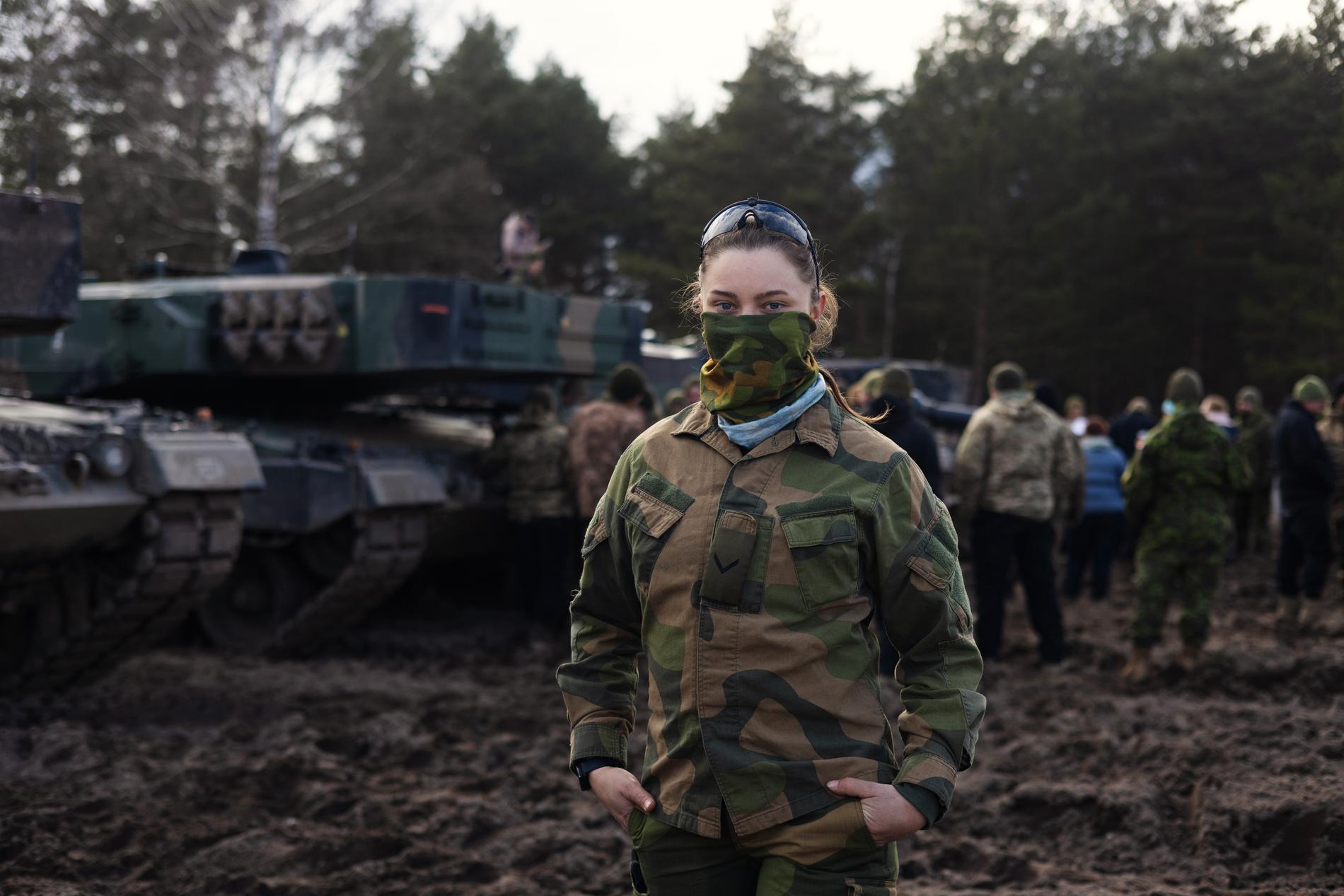 – This is a very meaningful task. For the Norwegian army, this is probably the most direct way we can influence the ongoing war, said one of the instructors, Sina Norway (22).
– The Ukrainian army is very motivated, willing to learn and good soldiers, he said.
The hope of the leaders of Ukraine and the NATO countries is that these vehicles will be able to assist Ukraine in defeating the Russian invasion army, and that the Ukrainians will be able to reclaim their territory.
But it's a race against time.
In a report on Tuesday, VG was able to show how Russia is now hard at work building a formidable defense to deter Ukrainian forces.
Breaking through such defenses was also something the Norwegian instructors taught the Ukrainians.
In recent months, Ukraine has sent several tens of thousands of Ukrainian troops for training in Western countries. Now more of them are starting to return to Ukraine, ready to fight.
This will be important in the Ukrainian counterattack which is expected to start during the spring.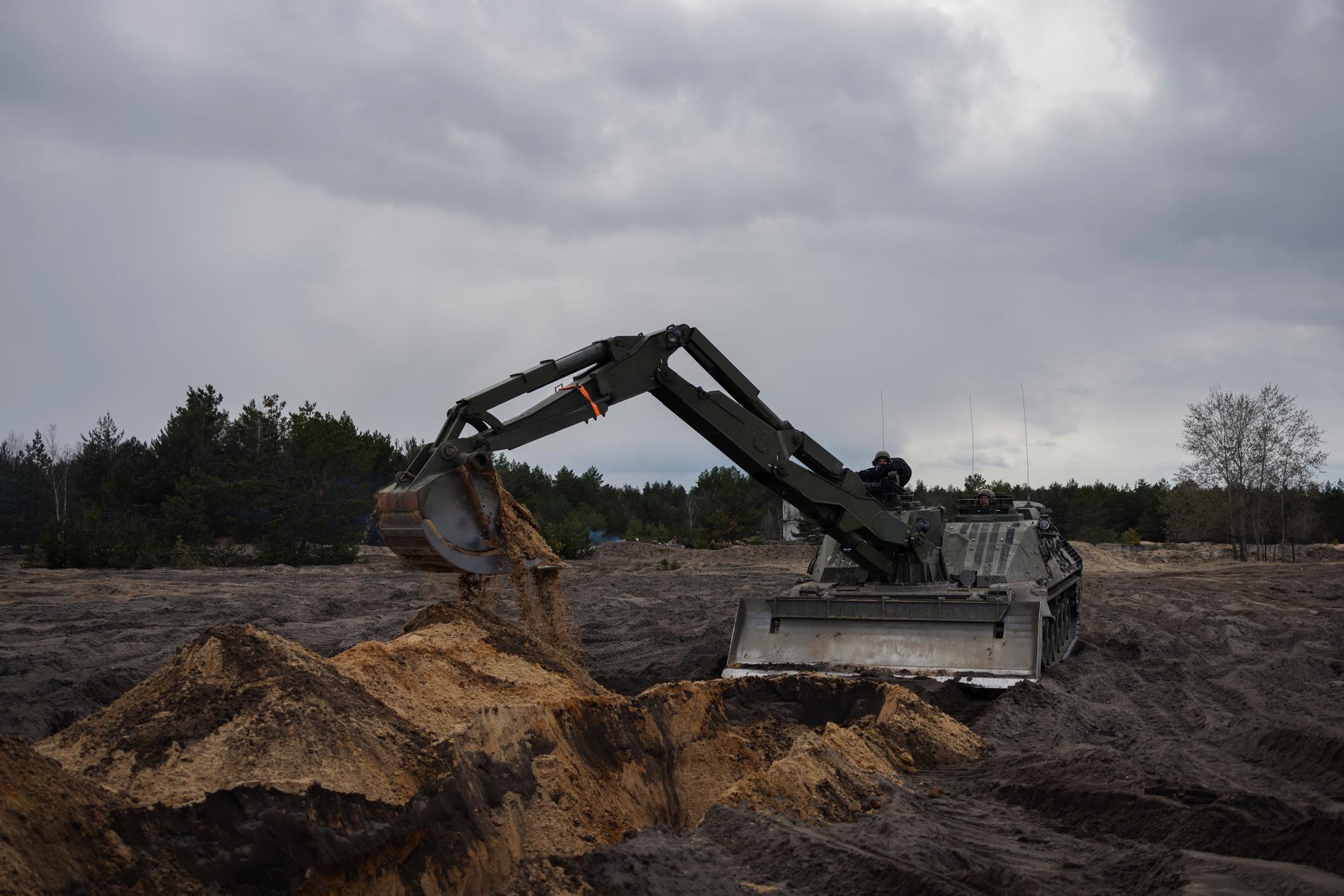 A visit from Zelenskyi
Alongside the Ukrainian army's training in Poland, Ukrainian President Volodymyr Zelenskyj visited the capital Warsaw on Wednesday.
There he thanked the country for its unwavering support
The training in Poland took place a day after Finland officially became a member of NATO. This has given NATO a 1,340 kilometer longer border with Russia.
After the West decided to deliver German tanks to Ukraine in January, the reaction was strong on the Russian side.
– Once again, we are convinced that Germany and its closest allies are not interested in a diplomatic solution to the Ukraine crisis, said the Russian ambassador to Germany, Sergei Nechayev.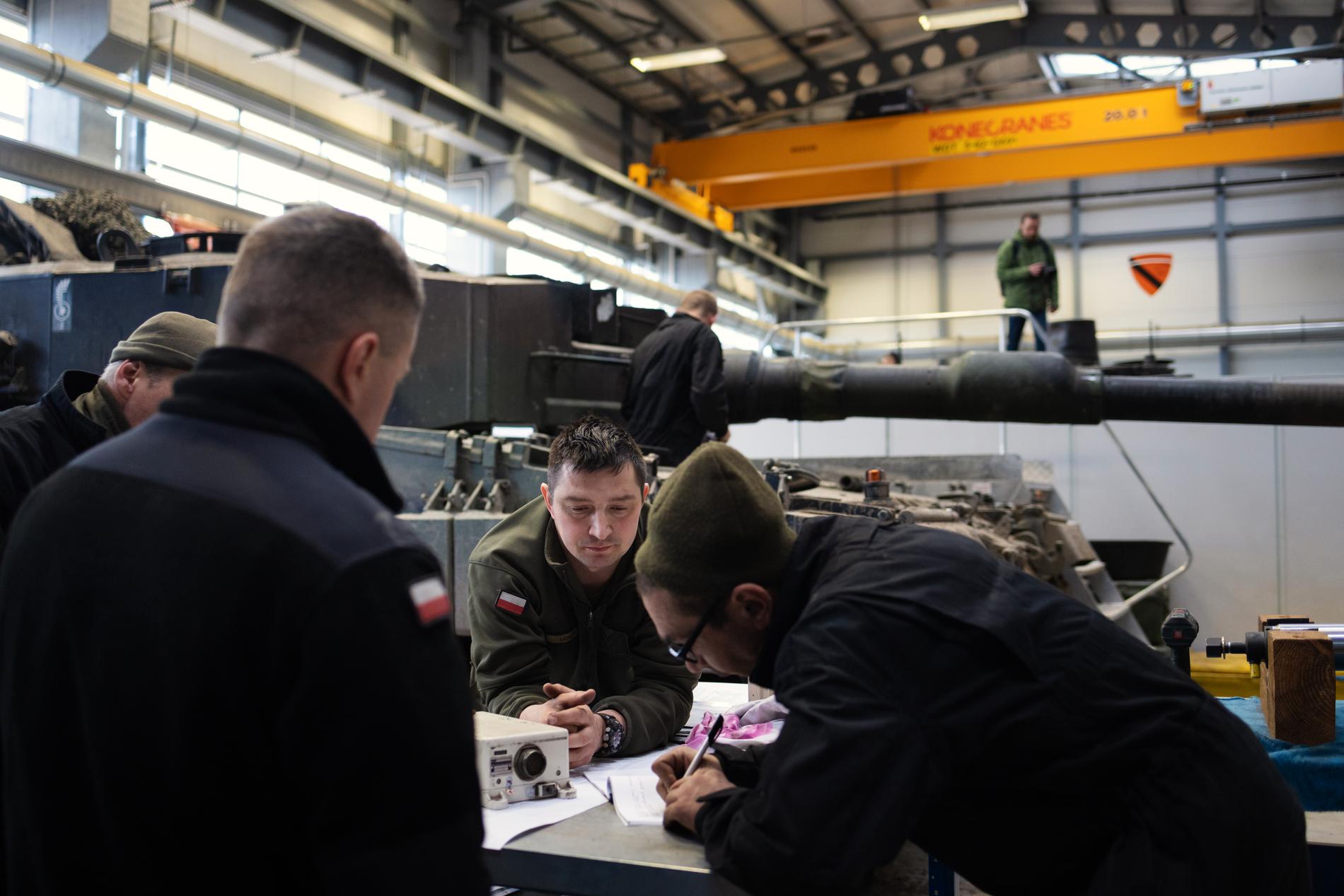 It was the Polish general Grzegorz Barabieda who was in charge of training the new tanks.
– When the West chose to give Leopard tanks to Ukraine, Russia called it another escalation. What do you think?
– This is Russian propaganda and of course not true. They are people in Ukraine with soldiers and tanks in large numbers. Ukraine has limited resources, so the rest of the world is doing what they can to help them, he said.
On Wednesday, he flaunted the training center to an entire busload of journalists.
Many Ukrainians said they were very satisfied with the new tank.
– The Ukrainians said that they drove a Mercedes C-class, in which they had a Lada before, said Barabieda.
In order to make the Ukrainian army ready for combat as quickly as possible, instructors in Poland have intensified the program.
There are long days and only Sundays off, where most of the learning takes place in simulators where Ukrainian soldiers are taught to drive, navigate and shoot.
In total, Ukraine will receive dozens of advanced tanks, including M1A2 Abrams tanks from the United States, Challenger 2 tanks from the United Kingdom, and Leopard 2A4 tanks from Germany, Poland and Norway.
These tanks will be central along with other combat vehicles recently acquired by Ukraine, such as the US Bradley and Stryker.
28 year old Sergey is one of the best Ukrainian shooters they have in training.
When war broke out, he quit his job as a miner and enlisted in the military.
There he saw several of his friends murdered. Now he was getting ready to return to the front lines.
– We will do our best to take back our country. I think if we are effective and manage to kill enough Russians, the war will probably be over in half a year, he told VG.
"Bacon nerd. Future teen idol. Zombie aficionado. Troublemaker. Travel buff. Award-winning reader."