Bailey Andison is excited to compete in the José Finkel Trophy (Photo: Orlando Bento/MTC)
HI Technician/Arezzo&Co/Minas will have an important reinforcement for the Brazilian Absolute Swimming Championships – José Finkel Trophy 2022, which will be held next week (13 to 17/9), in Recife (PE). Canadian swimmer Bailey Anderson, who is competing in the 2020 Tokyo Olympics, has already trained with the team at the Arezzo&Co Waterpark, in Minas I, and will be representing the Club colors in national competitions. Minas is the current two-time champion and is seeking his 14th overall title in the tournament.
As well as competing in the Tokyo Olympics, Bailey is the bronze medalist in the 200m medley at the Pan American Games in Lima, in 2019; playing in three Abu Dhabi Short Course World Cup finals in 2021; he was Canadian champion and was among the top five in the 400m medley of the NCAA, American College Championships.
The swimmer commented on how the daily training was going and praised the Minas Gerais team and team structure. Club🇧🇷 "Training in Minas was really fun, it's a good group to train. It's very challenging, but at the same time a lot of fun. The atmosphere and environment of the Club is great, I didn't grow up in such a big club, mine is quite small so it's great to see the amount of swimmers there are. Everyone looks after each other, cheers for each other and really works as a team. It reminds me a bit of high school swimming, back in America, where the competition is done in this teamwork format, which I love, and which is so much more fun than swimming just for yourself, you swim for the team," he said.
Registered in nine individual competitions from The Jose Finkel Trophy, Bailey said he was excited to compete and wanted to help Teknika/Arezzo&Co/Minas in their title quest. "I'm very excited for Finkel, for being on the Minas team and I hope to contribute a lot. I try not to push myself too hard, I want to have fun because when I have fun it's when I swim faster. I am also excited to swim in the relay and I hope to score significant points to help the team get closer to the title," he commented.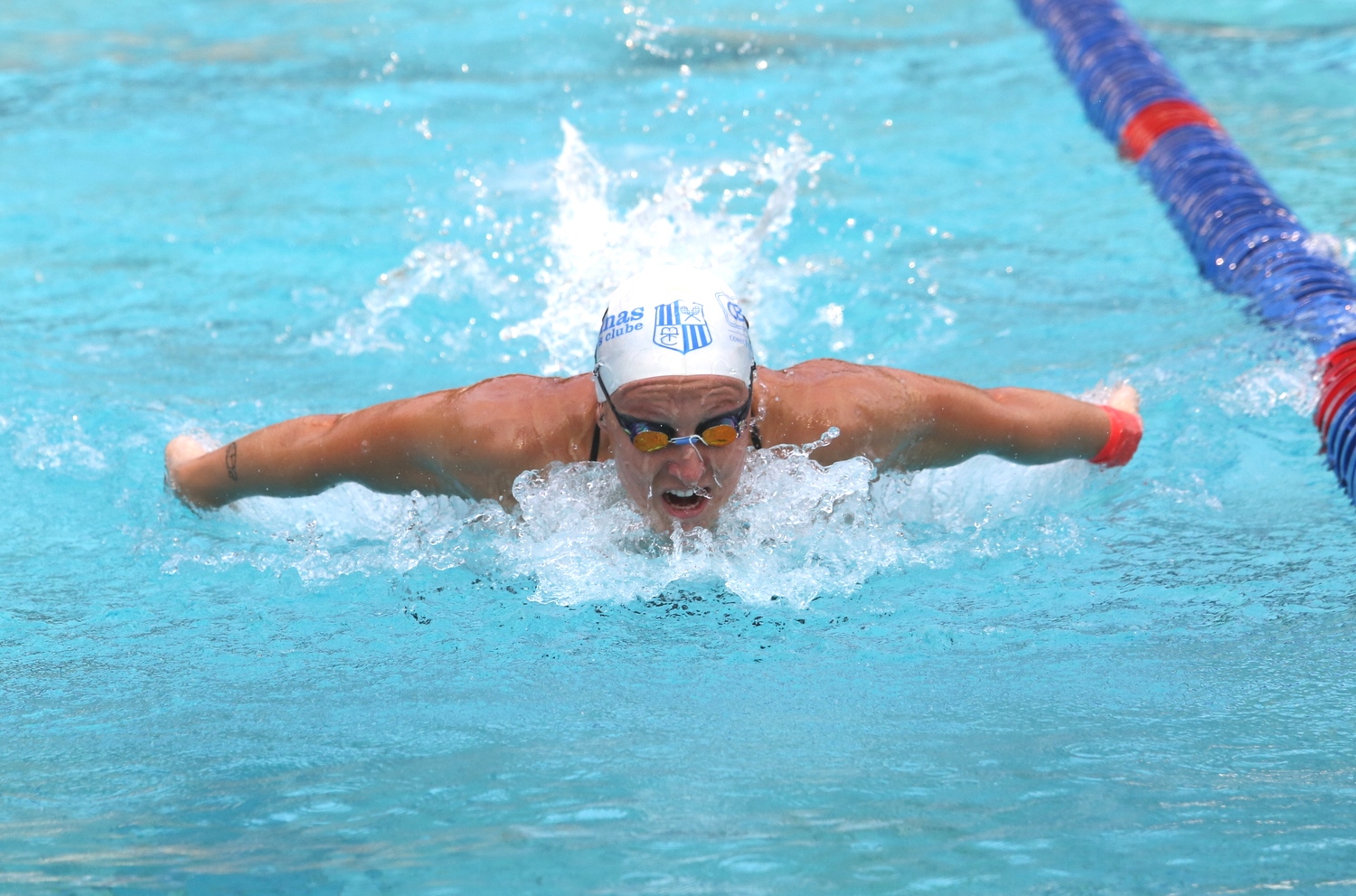 Canadian swimmers specialize in medley events
Bailey Andison also commented on Brazilian swimming and what he enjoyed most about his time in Brazil. "I have already competed with Brazilian swimmers in several international events, such as the Pan American Games and the Olympics, I know very little about swimmers, but this is the first time I have completely immersed myself in Brazilian swimming. I'm really enjoying Brazil so far and I really like the food, everything I've tasted is delicious", concluded the athlete.
Sponsors: technology
Sponsors: Arezzo&Co
Follow the social networks of Natação do Minas:
Facebook: /mtcnatacao
Instagram: @mtcnatacao
"Coffee aficionado nerd. Troublemaker. General communicator. Gamer. Analyst. Creator. Total brew ninja."