Igor Girkin, 51, is Putin's man in Ukraine and was recently sentenced to life in prison for shooting down a plane. American Simon Ostrovsky (41) was abducted and brutally interrogated by a Russian nationalist.
VG met Ostrovsky at the Stiftelsen Fritt Ord in Oslo, where he was attending a seminar.
He was born in Moscow, but his parents moved to the United States when the toddler was just one year old.
In late April 2014, after Russia annexed Crimea and started a war in eastern Ukraine, Simon Ostrovsky and several other Western journalists were stopped at a roadblock controlled by so-called "separatists".
– They have my photos, which are shared everywhere. There is no doubt that I was what they wanted, said Simon Ostrovsky.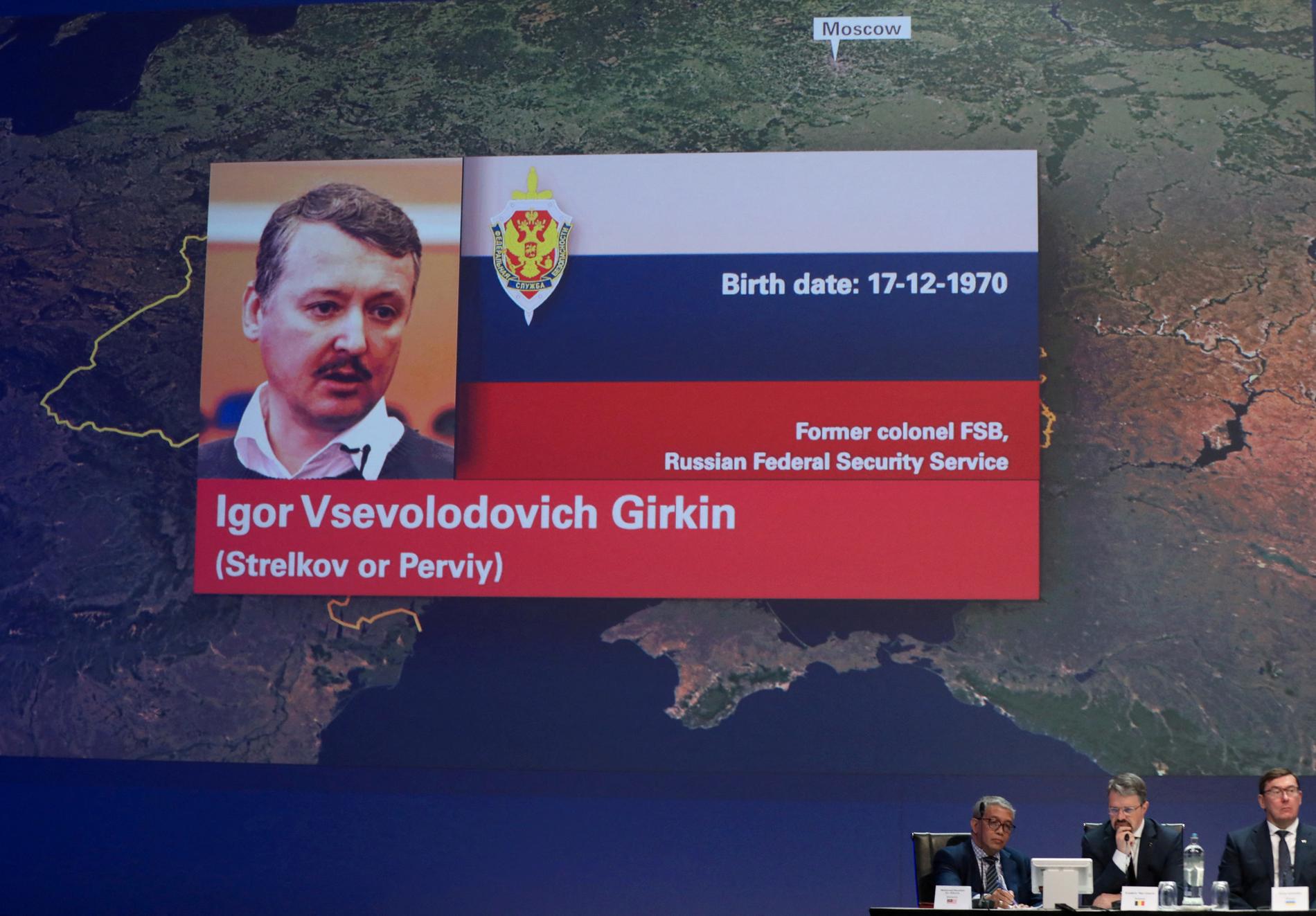 Ostrovsky's kidnapping was widely discussed in 2014, including in Hour. Canadian Television Company CBC happened to meet the journalist right after being released. They were given the task of escorting him back to his media friends at the hotel.
Simon Ostrovsky traveled with four other journalists through Slavyansk, a city in eastern Ukraine which has been taken over by pro-Russian militias. They had passed three checkpoints, but at the fourth, the last before they returned to their hotel, he was recognized by armed pro-Russian guards.
While the others were quickly released, Ostrovsky was taken to the separatist headquarters. Their leader in Slavyansk, Vyacheslav Ponomarjov, offered various creative explanations for where Ostrovsky had become.
He was tied behind his back, and they threatened to shoot him. Then he was thrown into the basement of the intelligence services building in the city.
– I was kicked and beaten, but not too badly. It was clear that they wanted to scare me, but without hurting me forever, Simon Ostrovsky told VG.
– When I heard footsteps, I wondered if they had come to beat me and interrogate me.
He explained that at that time Slavyansk was the "capital" of what they called the "Donetsk People's Republic".
After three days he was released. He put his things in a carry-on bag and hit the road. There he met a Canadian television crew.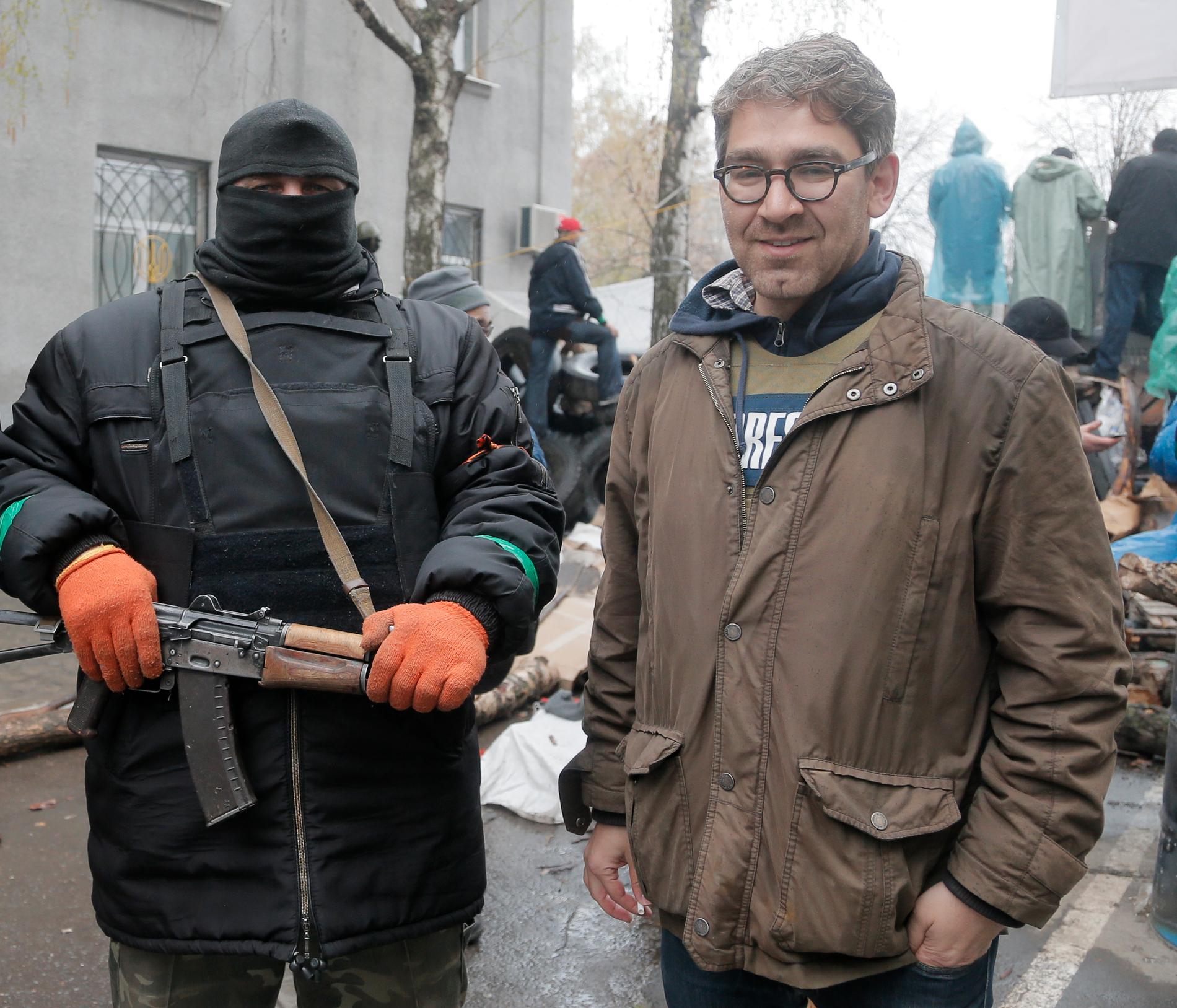 – Igor Girkin is a self-appointed defense minister – at the same time they externally use a Ukrainian as their "people's mayor". He's just a straw man. In reality, it is Russia that is behind it.
Girkin is a self-proclaimed Russian nationalist – who comes from an army and FSB intelligence service background.
– At the press conference we attended, they tried to spread the Kremlin narrative that it was Russian-speaking Ukrainians who rose up against the nationalists in Kyiv.
– Since I was kidnapped, I understand what is happening, said Ostrovsky.
– What do you mean?
– Actually the Russians are behind it. I was interrogated by the Russians. Mainly by Igor Girkin.
– Personally?
– Personally. Although I didn't know it then, because I was blindfolded. But Girkin later stated to the Telegraph that he was personally behind my inquiries.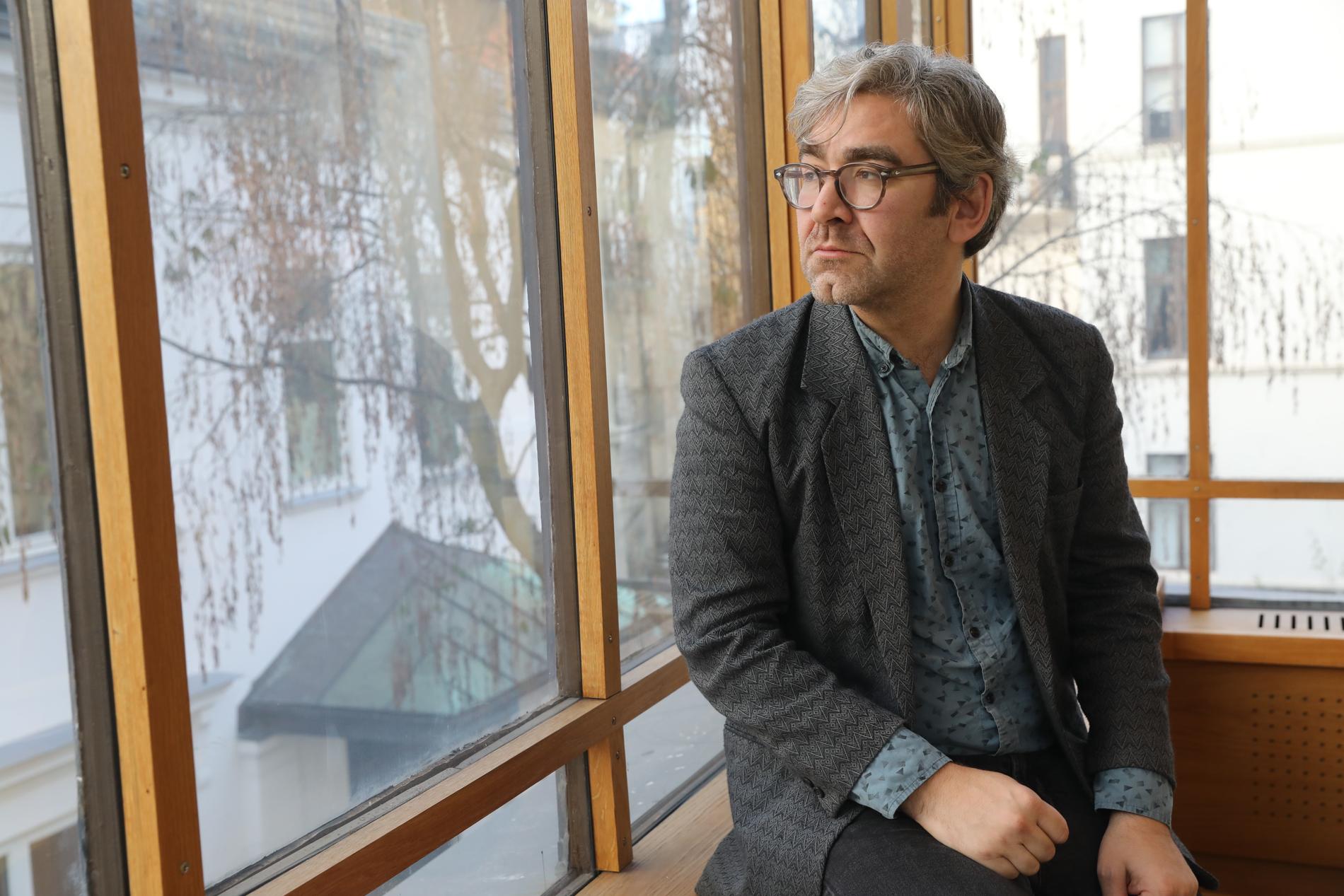 – What do they want to know?
– They asked if I was a spy. For the Mossad, for the CIA, for Pravyj Sector… Of course I refused. I am a journalist.
Pravyj Sector is the name of the Ukrainian ultra-nationalist organization that was very active in the Maidan riots in Kyiv in 2014.
– They also asked how I report the war. Why do I call them separatists. Why am I talking about Russian interference. They want to discuss with me. Although occasionally they beat me too. At first I was locked up in an isolation room, then moved to a room with other prisoners.
– Why were you released after "only" three days?
– They probably did not expect such a strong international reaction to the kidnapping of an American journalist. They have kidnapped many Ukrainians, without saying much. They thought the same would apply to me. But when all the journalists started writing about me instead of their narrative of the war, someone in Moscow probably didn't like that they had lost control of the narrative. They don't want everything about kidnapping a journalist.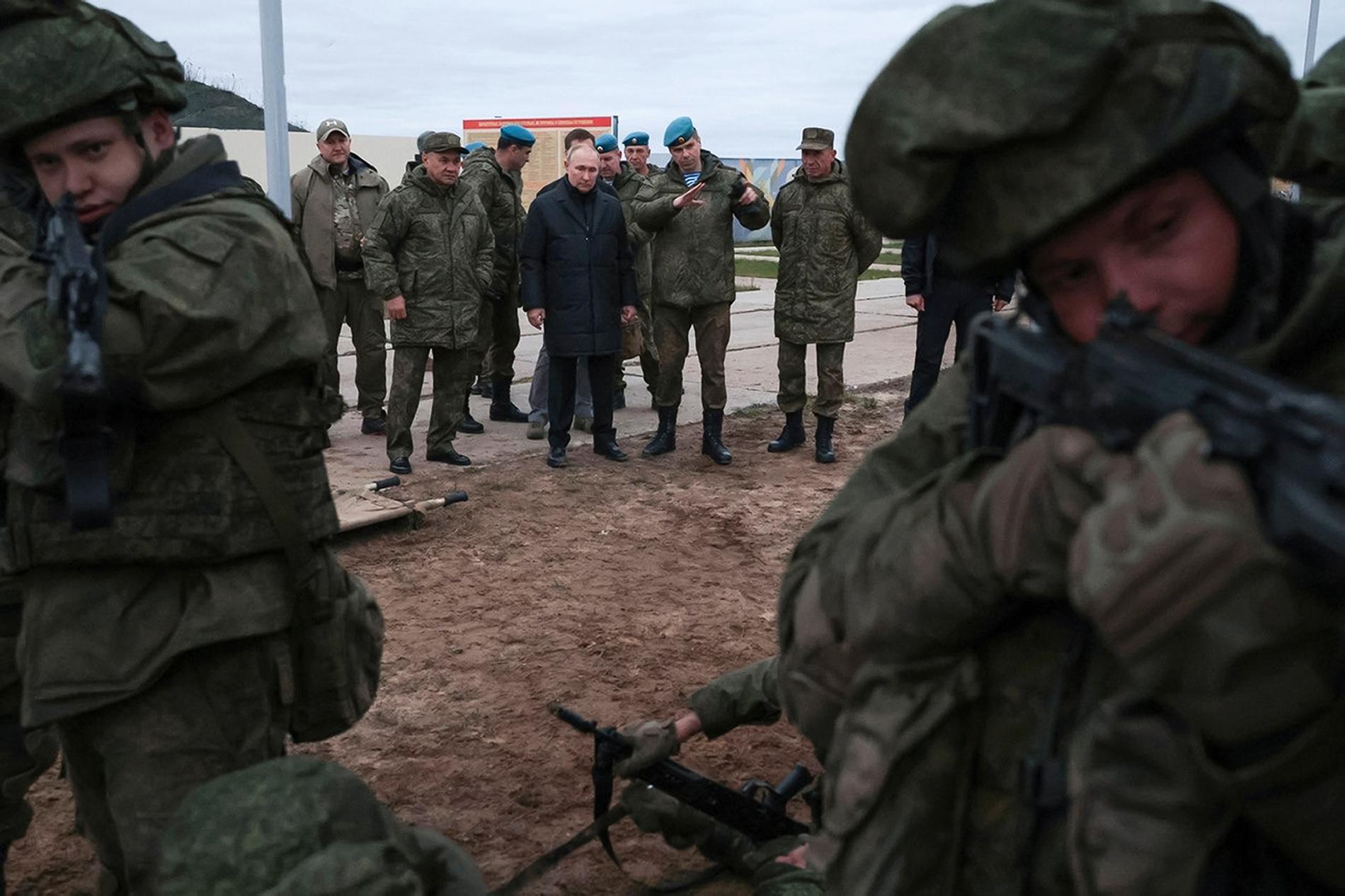 Ostrovsky's claim that Russia was already in Ukraine in the spring was confirmed in a recent ruling on the downing of flight MH-17 en route from Amsterdam to Kuala Lumpur. There, it was established that Russia had full control over the separatists since 2014.
– Why were you targeted by Girkin & co?
– Maybe because we have enough Russian viewers, because the interviews were conducted in Russian, and we used subtitles, not dubbing. Or because I asked the wrong question at the press conference.
– Can the Putin regime survive now?
– That's the million dollar question. The short answer is I don't know. I know that history has shown that terrible regimes can last. They say that the Afghanistan war influenced the fall of the Soviet Union. Not the war itself, but when the corpses start coming home. But it took years for the protests to bear fruit. Too optimistic to believe that the Putin regime will end soon.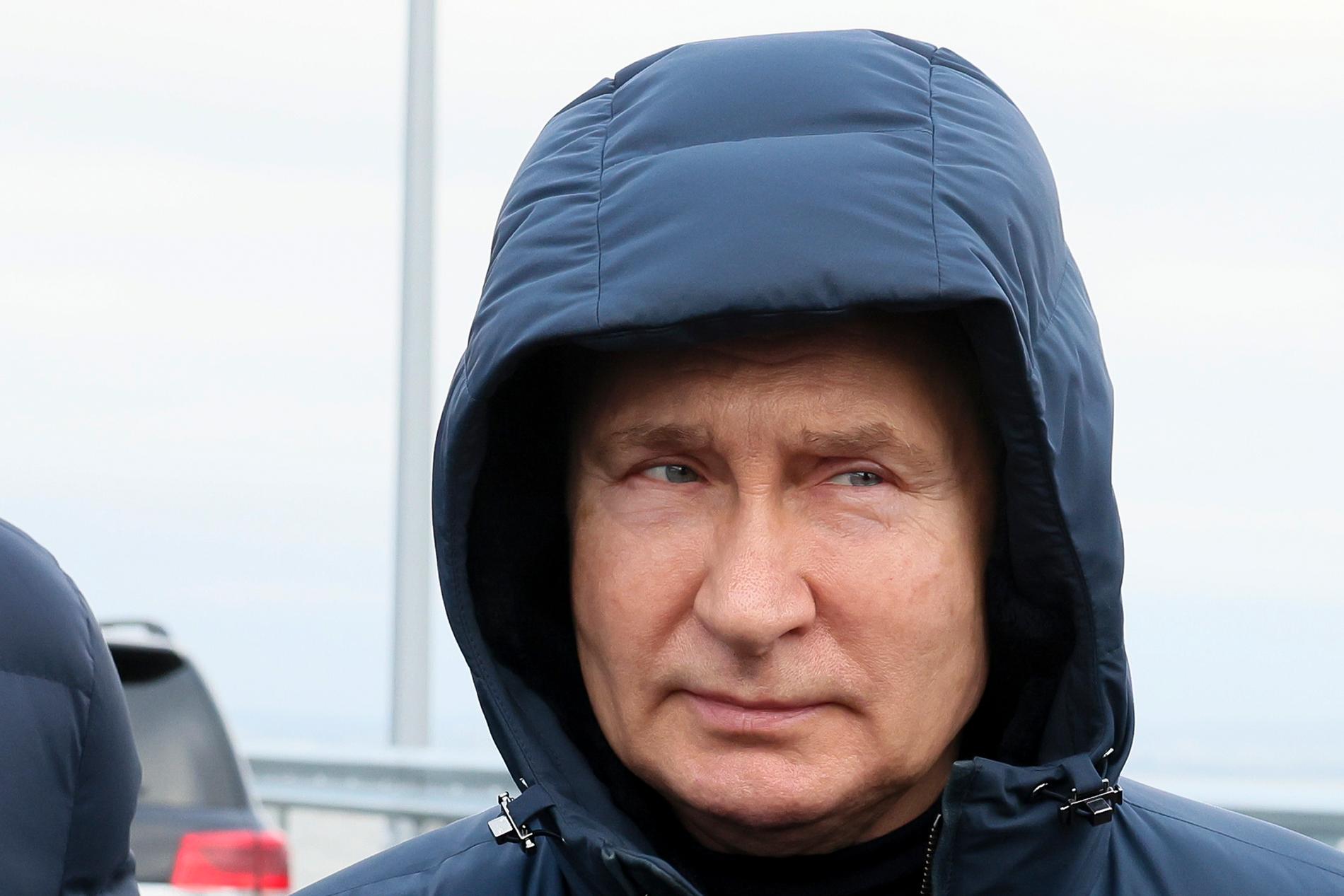 – Why?
– Because people believe the information they receive. But when your own family or neighbors say otherwise, you change your mind. And it may take time before many people realize that this war is impacting them.
– The Putin regime has a good grip on Russian society, and many Russians prefer not to get any other information. It is not easy to realize that your own country is committing war crimes in a neighboring country. Then there is the brutality of the regime itself. These two phenomena mean that things are happening slowly in Russia. Most people have to be personally affected by war before they develop strong feelings about it. And it takes a little resistance to regimes when they can affect your health and life. So there is apathy and fear.
– Who will replace Putin?
– I think it's too early to talk about it. But I think change will come from within.
– Inside the Kremlin or inside Russia?
– Both of them. Because people in the Kremlin are also influenced by what people think.
– Is Igor Girkin part of Putin's inner circle?
– No, no! But he was an ultra-nationalist, and a growing number of people shared his views. But Girkin is a man who stands by his opinion no matter what. The Putin regime adapted to what was happening around them. Therefore, Girkin was not their type. Girkin will also support imperialist Russia within ten years.
"Bacon nerd. Future teen idol. Zombie aficionado. Troublemaker. Travel buff. Award-winning reader."